Stitched
by Dani Atkinson, Richard Kenyon, Christine Stammers and Linda Tilling.

The exhibiting artists met on a 'contemporary quilting course' in 2019. A traditional quilt is known as an item of warm bedding consisting of a soft filling sewn between two layers of material. The course was really about applying the surface before stitching. Not a lot of sewing technique was learnt but much more interesting stuff - dyeing, painting and printing fabric, using soya wax resists, image transfer, recycling and textile design not really about quilting.

The textiles here may only consist of two stitched layers and are not suitable for bedding but are joined together by stiches. A few pieces have been made from plastic bags and as everyone knows - anyone who sews keeps scraps in case they can be used again. Many of the exhibited works have come from the scrap bag and old treasured collections of threads, beads and paints have been used to make these pieces.

Some of the designs have been inspired by the shapes left from the cuttings of leftover fabrics, magazine images and children's chalk drawings. Then there was a challenge to make pictures from recycled materials. Yet others have come from a poem or a few words and even the Festival of Britain. All have been stitched by machine or needle to give interesting surface effects and pleasing decoration but are definitely not traditional quilts.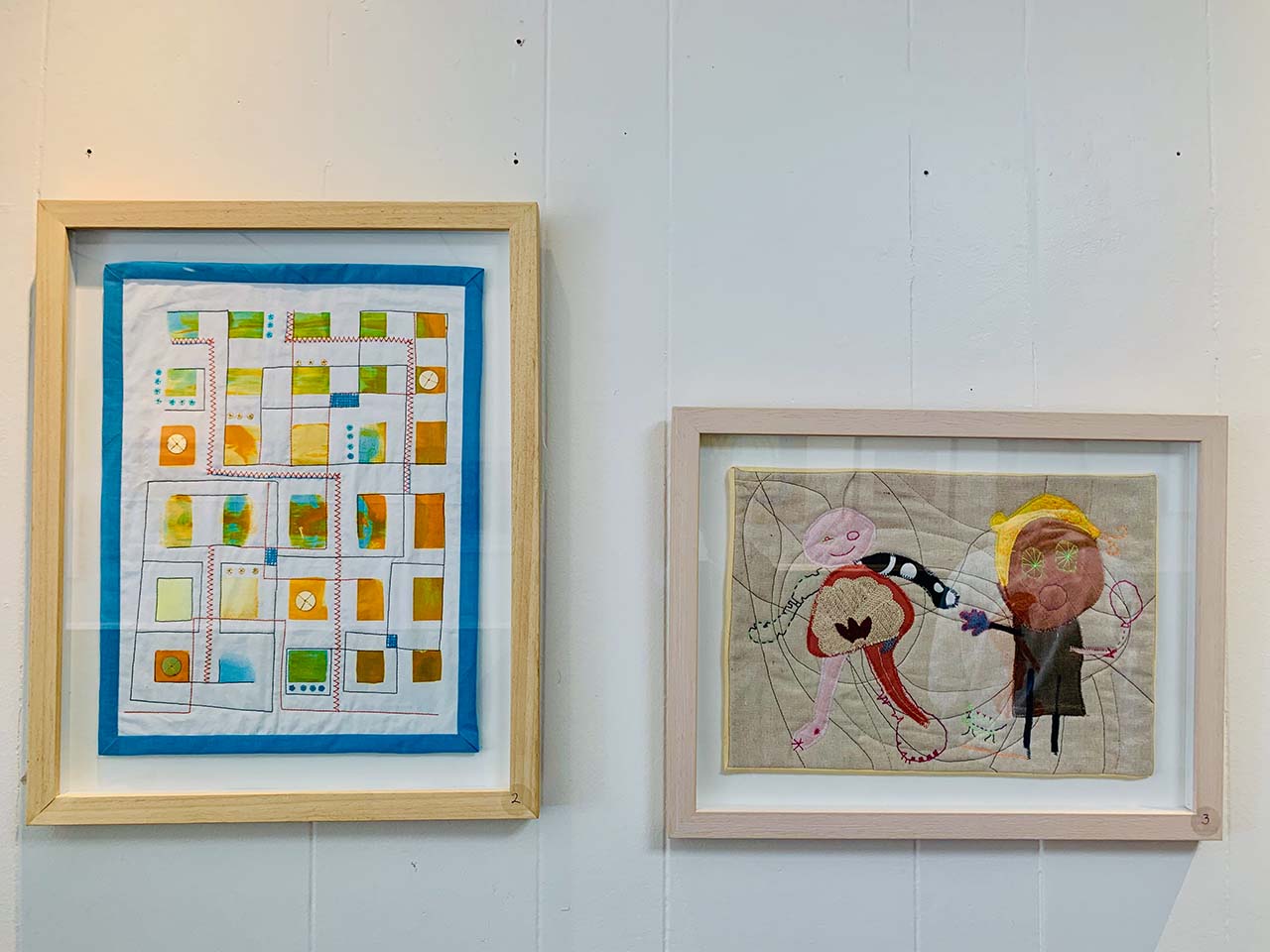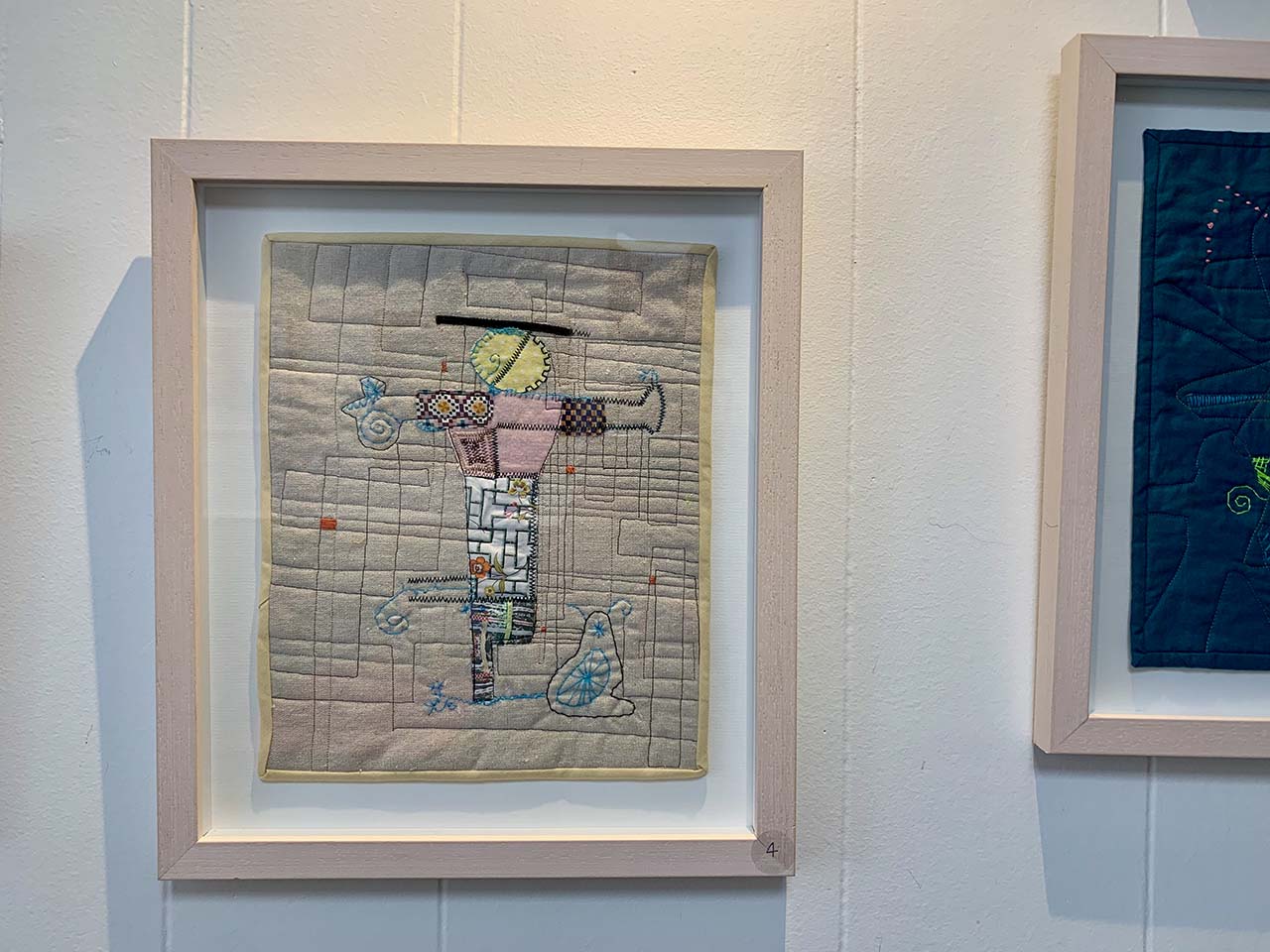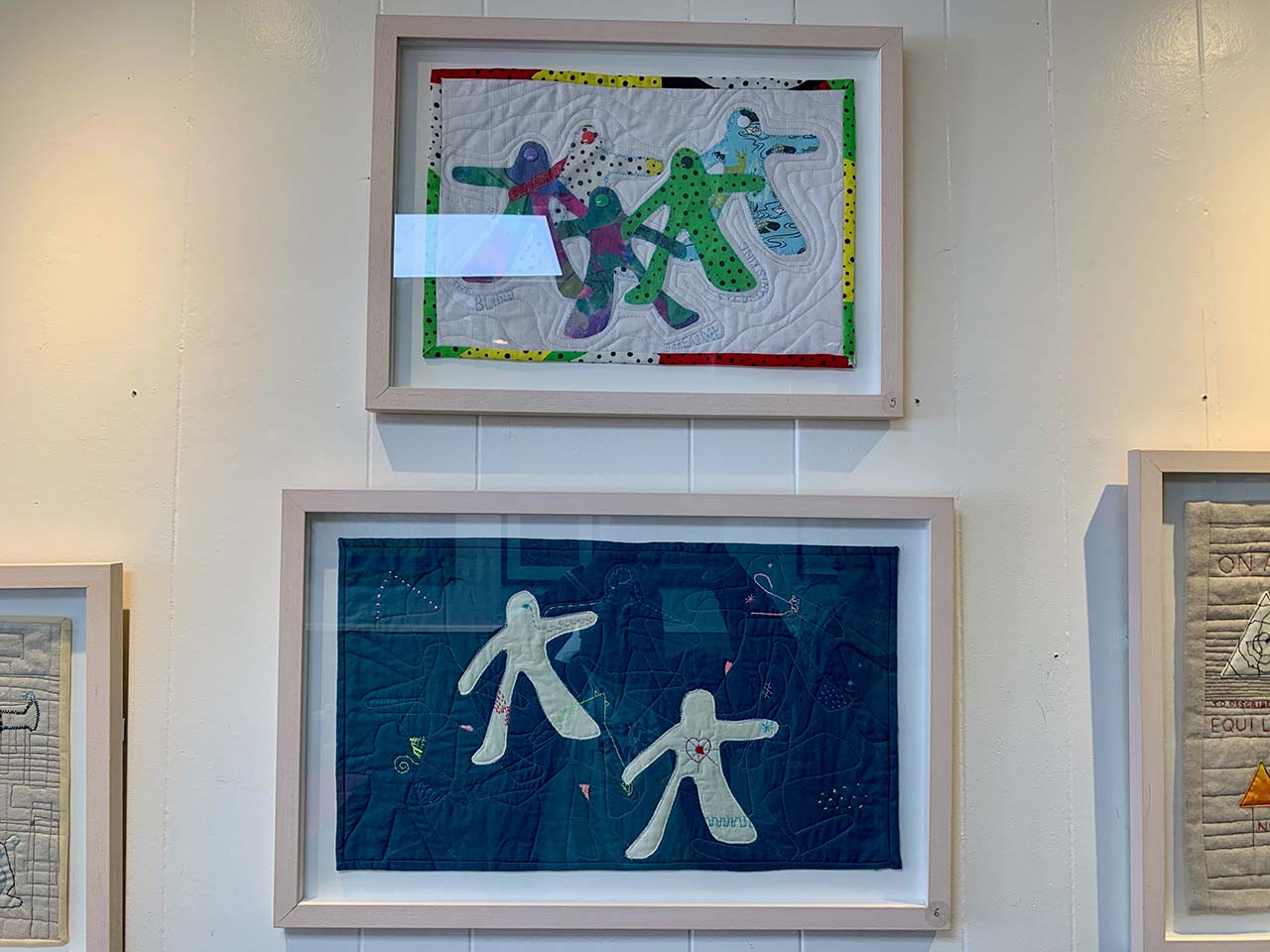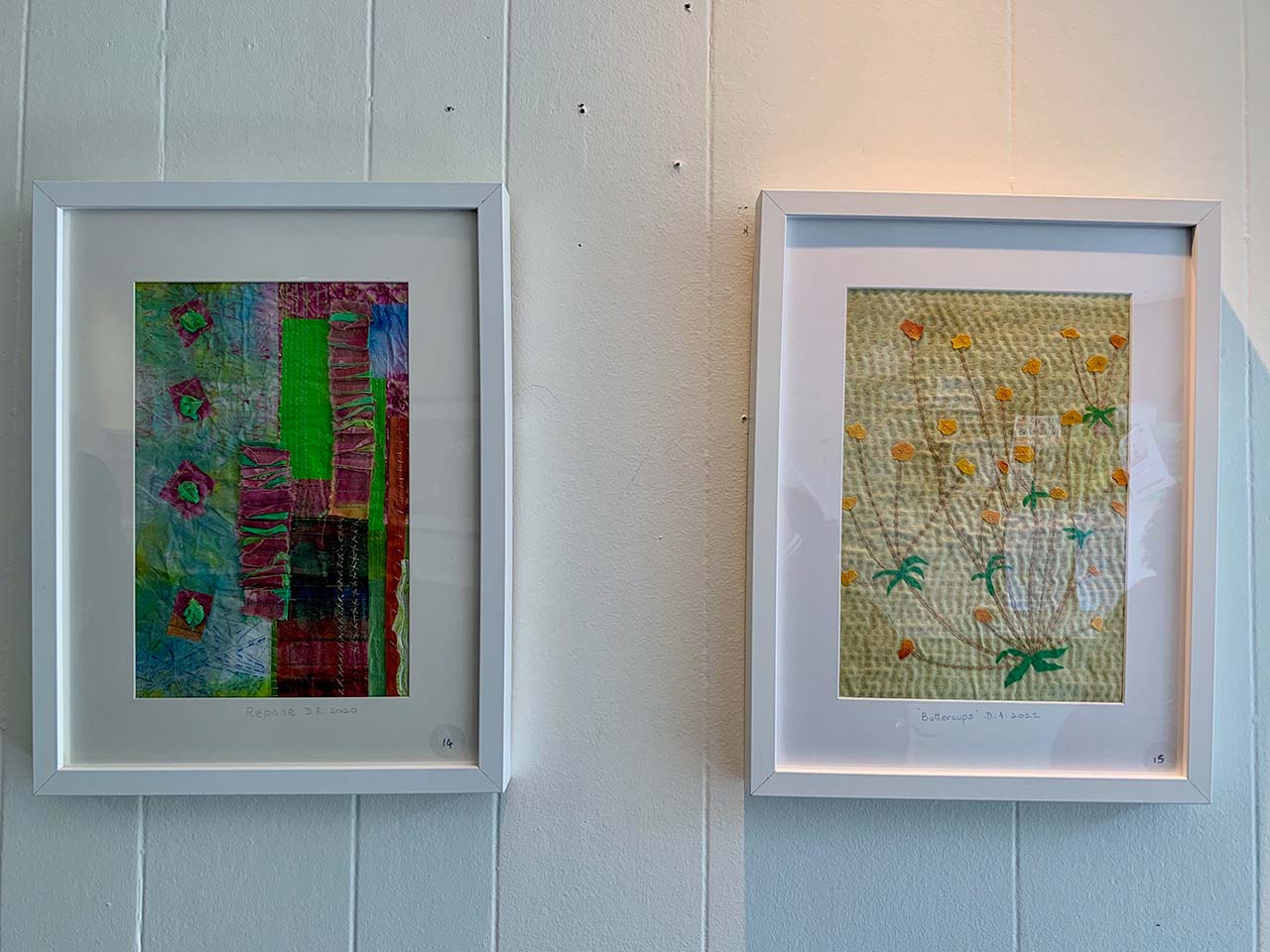 Dani Atkinson's work is inspired by colour, texture and line found in nature.

Richard Kenyon is an economic migrant from Stockport SK7 to Bermondsey SE1. He never expected to find his "tribe" in the World of contemporary quilting but is never happier than when, cutting, dying, printing and stitching.

Christine Stammers's work was inspired by the Festival of Britain logo and a textile design by Lucian Day.

Linda Tilling's work explores the use of words, colour and repeat pattern.